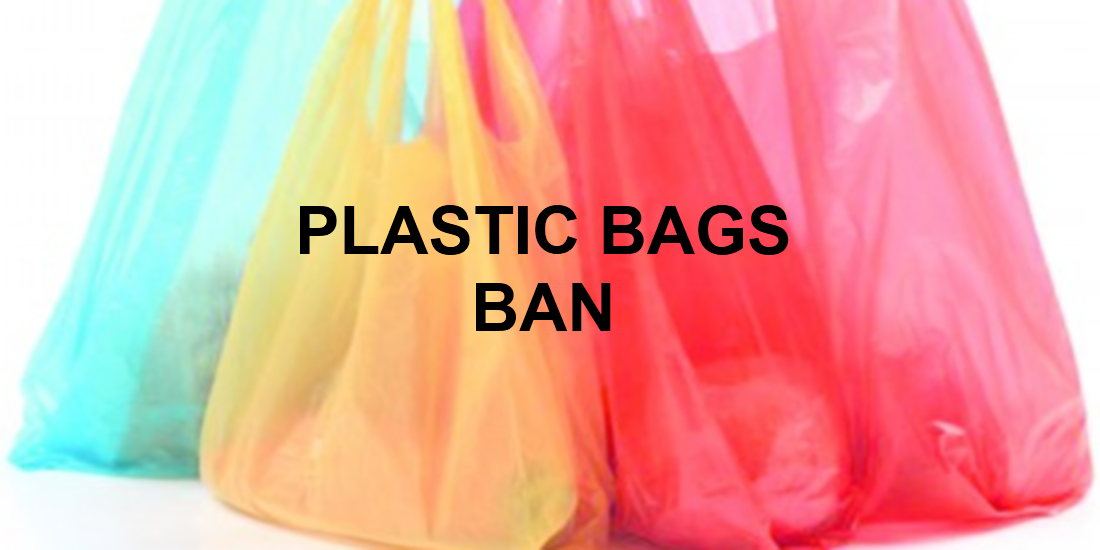 Government of Tanzania issued an official notice to all travelers planning to visit Tanzania that from 1st June 2019 all plastic carrier bags, regardless of their thickness will be prohibited from being imported, exported, manufactured, sold, stored, supplied and used in Tanzania.
However, plastic or plastic packaging for medical services, industrial products, construction industry, agricultural sector, foodstuff, sanitary and waste management are not prohibited.
Visitors are advised to avoid carrying plastic carrying bags in all their luggage (checked-in and carry-on) before embarking on a visit to Tanzania.
Plastic carrier items known as "ziploc bags" that are specifically used to carry toiletries will be permitted as they are expected to be in a permanent possession of visitors and are not expected to be disposed in the country.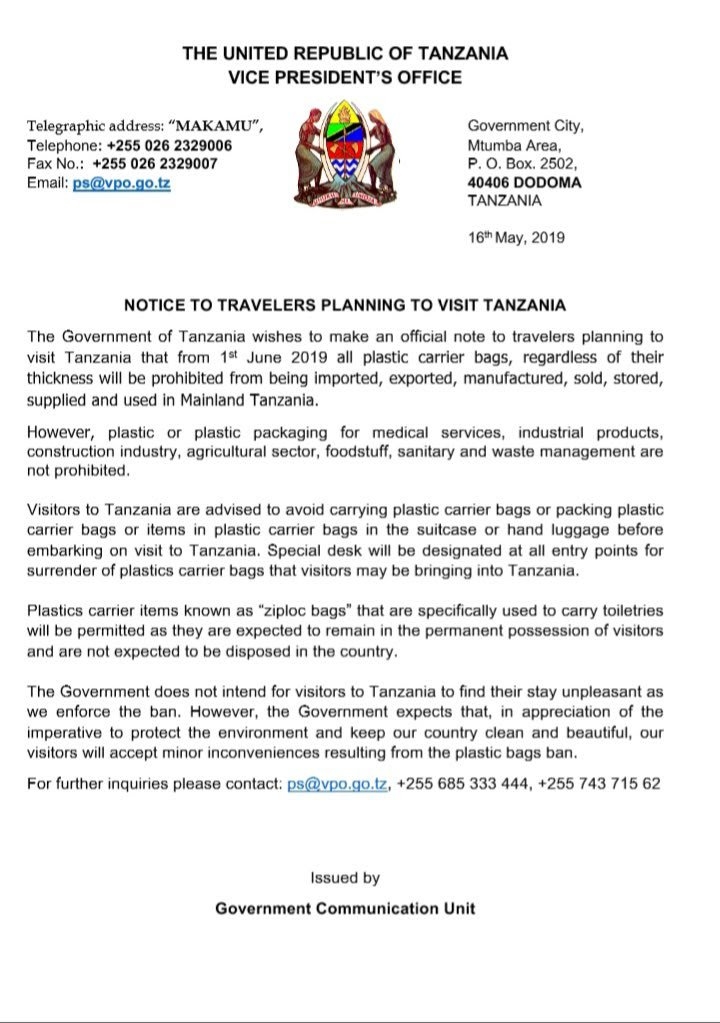 Read more →