Type of Safari
The main purpose of any safari is to thoroughly enjoy the adventure, observing local flora and fauna and to experience the natural environment. Whether you want luxury, comfort or a genuine African experience camping under the stars, we have the perfect combination to suit your taste, sense of adventure, budget and allotted time.
LODGE SAFARI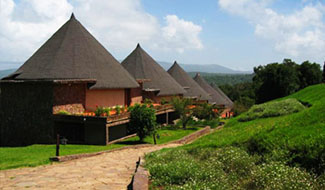 What better way to experience Africa in style? Most of the lodges in Tanzania's safari Circuits are located in areas rich with wildlife and spectacular views.
Accommodation is provided in self-contained rooms and meals are of a high standard. There are three options of lodges on Safari Tours:
Mid-range option, with adequate accommodation equivalent to three star rating;
Upper-end option, with comfortable accommodation with all amenities equivalent to four star rating;
Top-end option, with luxury accommodation with all amenities equivalent to five star rating.
BOATING SAFARI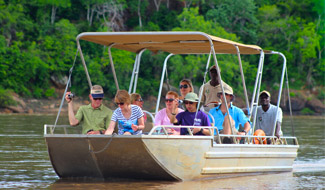 Boating Safaris offer unique opportunities to view wildlife from an unusual prospective. This thrilling adventure can be experienced on the majestic Rufiji river in the great Selous Game Reserve.
On its mighty waters of the main river, or on its quieter estuaries, one can see a huge assortment of colorful, endemic birds. In addition the habitat is home to Nile crocodiles that are renowned for their giant sizes.
Large family groups of hippos also remain year round in its waters. African buffalo, water buck and elephant frequent the banks offering wonderful opportunities of photographing wildlife from a completely different angle.
BIRD-WATCHING SAFARI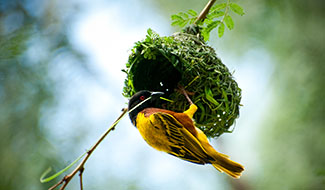 Ornithologists and other bird enthusiasts will love Tanzania.
More than a thousand different species of birds have been recorded here in addition to quite a few endemic ones.
Besides African species, Euro-Asian migrants can be observed in in Tanzania.
Birds are usually classified as land or water species, both of which are extensive and highly colorful, ranging from the dainty, long legged Africana Lilly Trotter to the colorful and daring flier, the magnificent Battler Eagle.
LUXURY SAFARI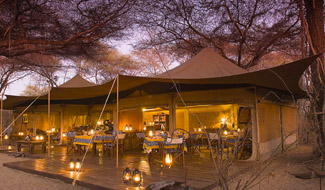 These safaris are intended for people who want to experience the African bush, combined with exclusive luxury and services. Accommodation is in smaller but Exclusive Luxury Tented Camps and most of them accommodate up to 20 people only. They are situated in the wilderness with good wildlife-views and offer all the comfort and facilities expected of top-end lodges. Sleeping is provided in spacious, fully furnished canvas tents with en suite bathrooms.
Catering is usually all hours between sunrise till after dinner and some are all-inclusive.
WALKING SAFARI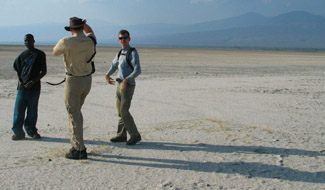 In the Northern Circuit, Arusha National Park is the only National Park where you can have a walking safari. In the Ngorongoro Conservation Area you can go volcano trekking in the Ngorongoro Crater Highlands.
In the Southern Circuit, you can enjoy adventure walks in Selous Game Reserve, Mikumi National Park, Udzungwa Mountains National Park and Ruaha National Park.
BALLOON SAFARI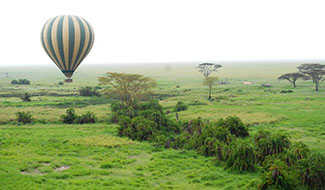 From a hot-air Balloon you can observe wildlife with a bird's eye view. This type of safari can be done in the Serengeti National Park. The flight takes off at sunrise and lasts approximately one hour, followed by a champagne breakfast including a fully cooked English style breakfast, tropical fruit and freshly baked bread. Contact us for more details.
GEOLOGICAL SAFARI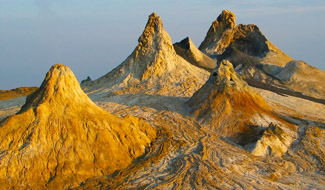 The amazing Great Rift Valley stretches across the country. Formed millions of years ago, it created many fascinating topographical features; including extinct and active volcanoes, craters and calderas, alkaline lakes and gorges. In the Northern Circuit, the Ngorongoro Conservation Area is 'a must' for all geologists.
BASIC CAMPING SAFARI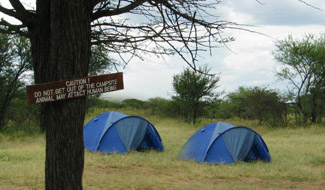 Basic Camping Safari is the cheapest option, as you sleep in basic public campsites and you are accompanied by the cook providing three delicious meals every day.
Basic Camping Safari – budget: accommodation in basic iglu tents in basic campsites with shared toilet facilities; staff and equipment travels in the same vehicle as guests; camping sleeping equipment includes basic double iglu tent, sleeping mattress (sleeping bag can be rented at additional cost); table and chairs.
Basic Camping Safari – premium: accommodation in spacious 3x3x2m tents in basic campsites with shared toilet facilities; staff and equipment travels in a separate vehicle; camping sleeping equipment includes spacious dbl tent with bed and all bed utensils – mattress, pillows, bed covers, duvets (no need of sleeping bags!); table and safari stool/chair.
CULTURAL SAFARI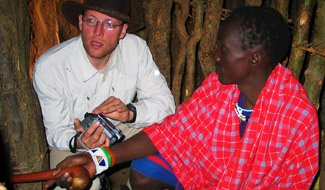 Through Cultural Safaris you can learn and experience the diversity of Tanzania's tribes and traditions. The spirit of their way of life is expressed in everything they did, from splendid ritual clothing to energetic dance rhythms, refined artistry and highly organized society structures. Undoubtedly this experience is likely to remain a memorable high point of your safari. If you are interested, have a look at our Cultural Tours.
CAMEL SAFARI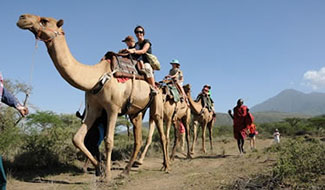 Often referred to as 'the sheep of the desert,' one would expect camels to be a rare sight in 'desert free' Tanzania. However, the local Maasai do lead camel safaris. Contact us for details.
FLYING SAFARIS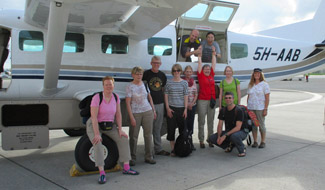 Flying Safaris are available to most destinations, cutting time in vehicles to a minimum on the road and premium game drives.